National Institutes of Health (NIH)
Proposal Preparation by Opportunity
NIH at a Glance
The National Institutes of Health (NIH), a part of the U.S. Department of Health and Human Services, is the nation's medical research agency. NIH is the largest source of funding for medical research in the world. It funds thousands of scientists in universities and research institutions in every state across America. Read more at About NIH.
Read about the NIH Salary Cap.
Application Form Instructions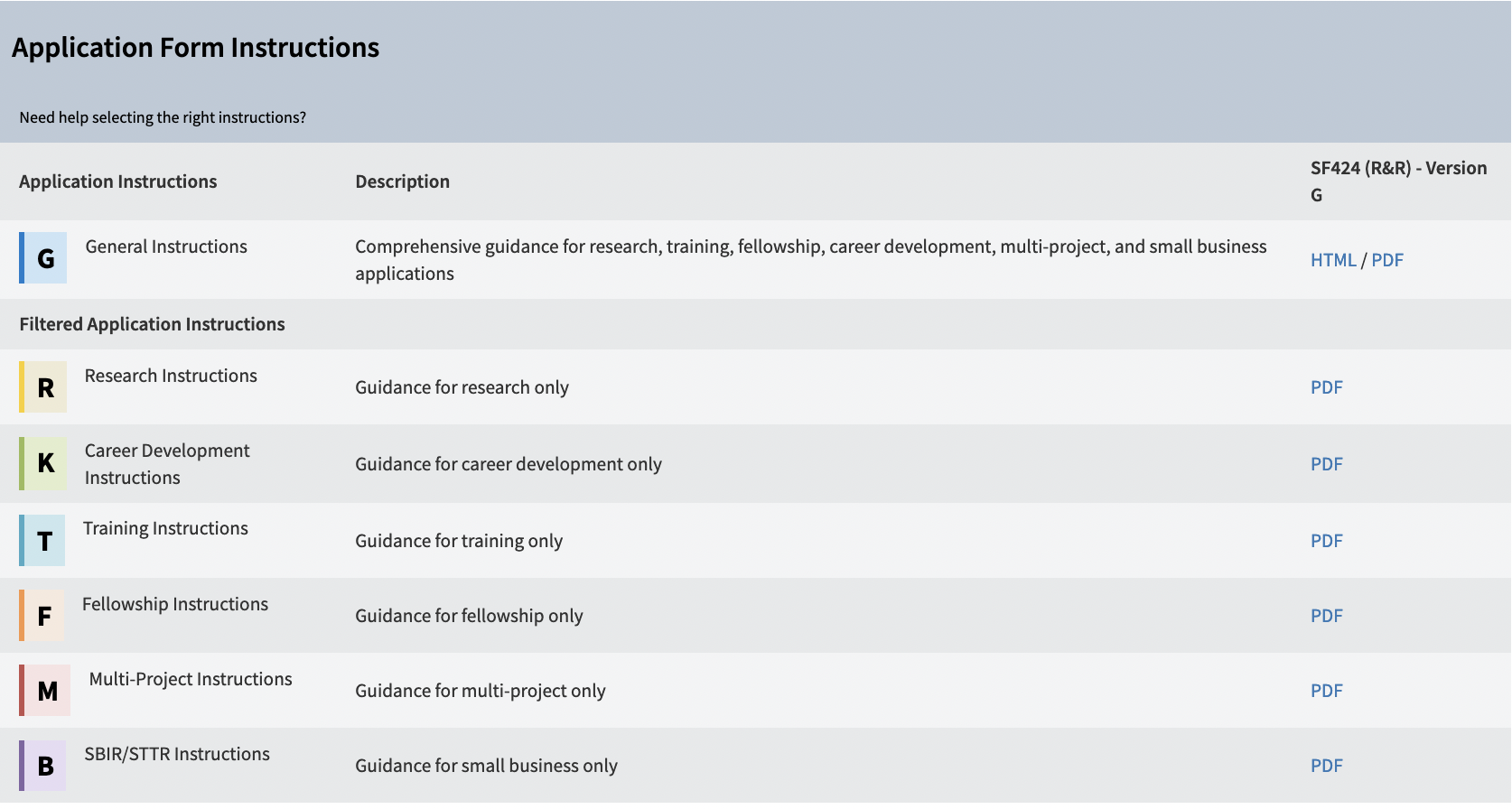 NIH Policy Additions and Revisions
These and other NIH policies may be found on the NIH Grants Policy & Guidance page.
New Investigators
NIH External Links